Corona times made us long so much for travelling and restaurant visits, that we're going through post-traumatic stress disorder now the energy crisis is hitting. Even though both are in jeopardy again, we decided that we're going to make the best out of the situation by combining our two greatest loves.
How, you may ask? Belgium has so many incredible spots to visit, and if you know where to go, you can even experience international flavours on a staycation without having to pay for an expensive plane ticket.
To make the best out of one car ride or a train ticket, let's stay in one place today and take an exotic trip to Ghent.
We start in Japan with Zuru Zuru
One thing you should look for to satisfy both your wanderlust as your craving for new tastes, is a restaurant that brings the authentic taste of their cuisine. What better place to start then at Zuru Zuru?
People from all around Europe come here for their ramen, and the chef is a legend with the local Japanese. He learned his skills from his sensei in Japan, and has made only slight adjustments to the taste of his Belgian clientele. This way there's a perfect balance between authenticity and adapting to the market. The result? Unique, full body, deep flavoured ramen that blows your mind. ⁠
Ramen in the spotlights: Spicy Veggie ramen, a 'Top Secret' broth recipe with spring onions, bamboo shoots, soybean sprouts, seaweed, tofu and marinated egg. ⁠
Put Zuru Zuru on your bucket list, because we are in love!⁠
⁠
📍 Zuru Zuru, Kortrijksesteenweg 110, 9000 Ghent⁠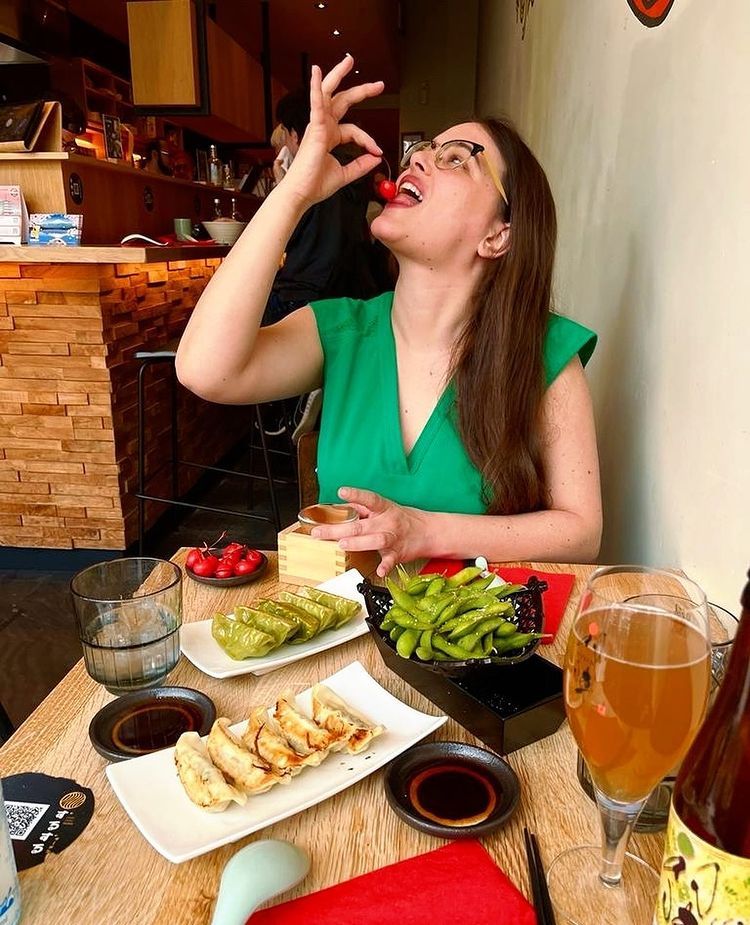 On a mission to India with Mission Masala
Where earlier missionaries went to India to spread the word of God, we prefer to go on a food mission to Mission Masala. Stepping inside feels like you went into a teleport machine, as your senses are met with a total Indian experience. Amazing curry smells float in from the kitchen, and Bollywood illustrations hang on the walls. On the menu you'll find authenticity with a creative twist, and unique dishes. With classics like 48h marinated butter chicken to vegan dishes such as jackfruit gems or grilled BBQ tandoori okra & curry leaf mayo, one thing is for sure: you won't leave this place disappointed.
If it's not already on your favourite list, make sure to put it on your bucket list, and don't forget it next time you're in Ghent!
📍 Mission Masala, Bij Sint-Jacobs 19, 9000 Ghent⁠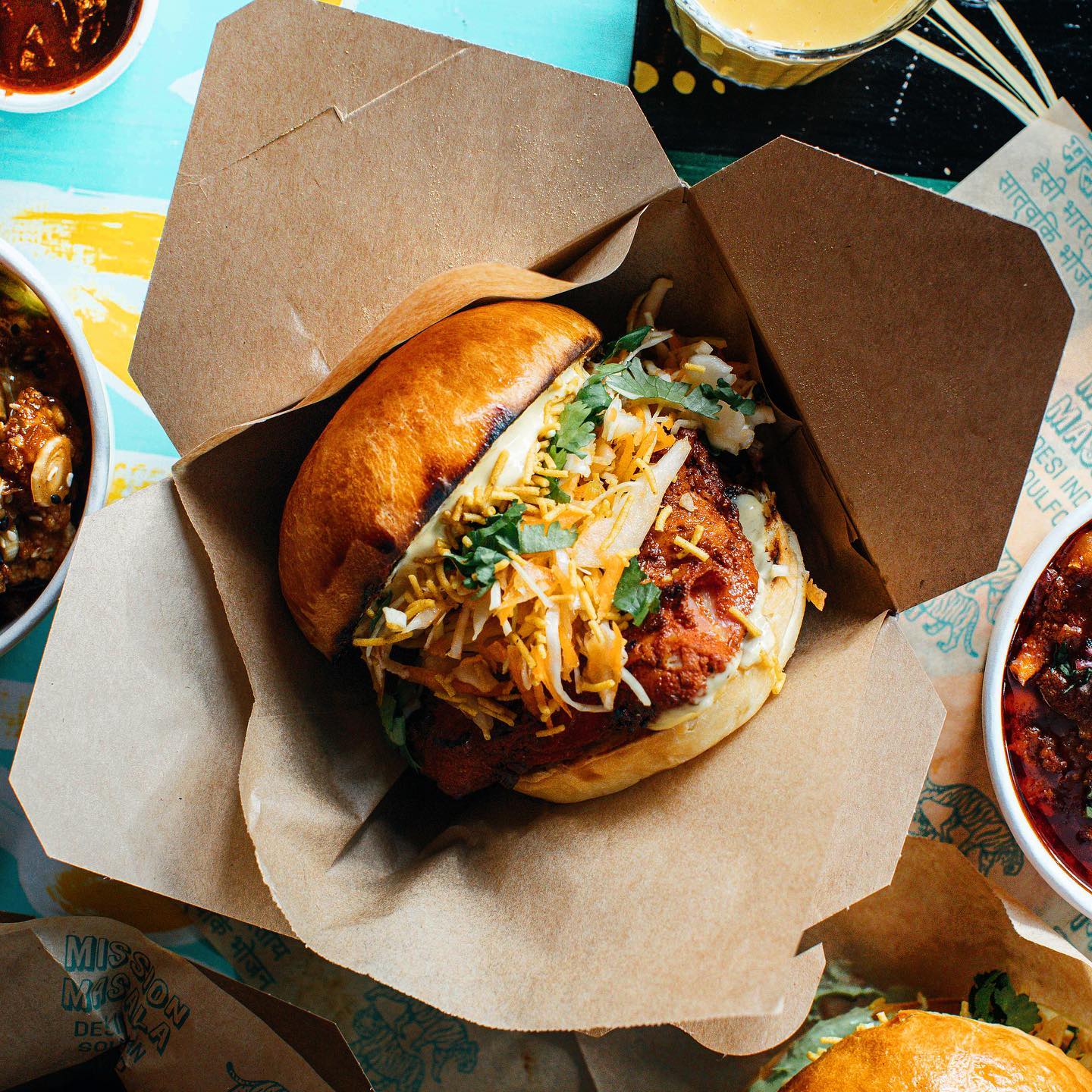 To Latin-America with Heritage
Instead of a 30-hour flight from India to Latin-America, we take a 5-minute stroll through the historic centre, and end up in Heritage.
⁠
Chef Nadine uses fresh and vibrant Latin-American flavours, wood fire grilled fish, veggies, and foraged herbs. What's not to like? ⁠

We started with fresh cocktails and appetizers made from crispy cabbage. Other food on the menu were deep flavours like ceviche, beetroot, fennel, fish, ox heart cabbage and "Mole".⁠ Mole is a very typical Mexican sauce that has many ingredients like chocolate, chilli, raisins, onion, tomatoes, and many more. It's amazing!⁠
⁠
Check out our Instagram reel or put it immediately on your bucket list.
📍 Heritage, Rodekoningstraat 12, 9000 Ghent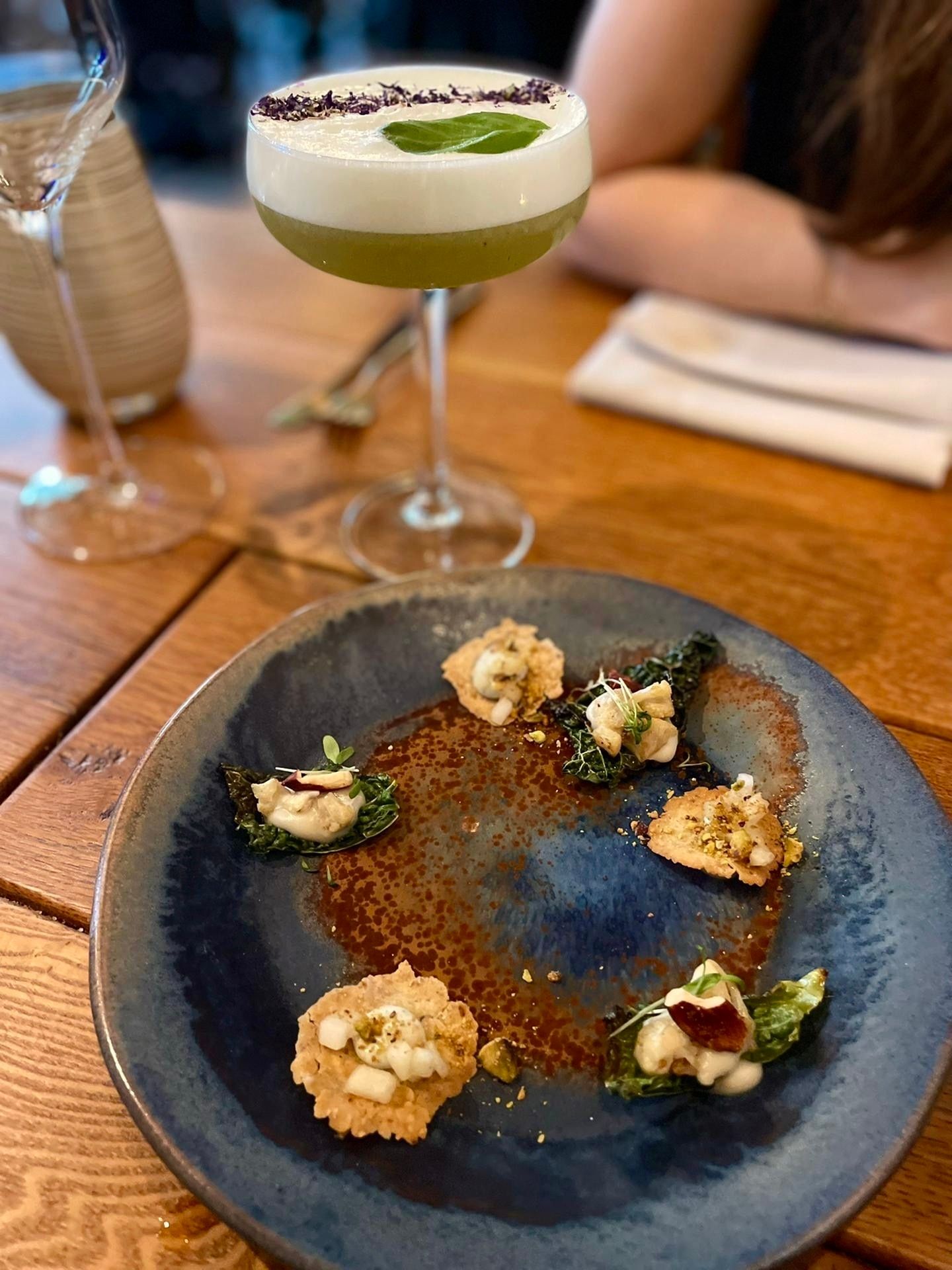 To Mexico with Bicho Malo
When we first started testing our app, even before the launch, we discovered some amazing spots in Belgium. One of our discoveries that came up in our "hunts", was Bicho Malo where you can find high-end Mexican Streetfood.
The rough brick walls, dark lighting and neon lights on the windows give it a super hip atmosphere. An ideal location to go for dinner with friends or for a saucy first date - although, can anyone actually elegantly eat tacos...? 🤔
If you share our taste, make sure to put it on your bucket list! If not,  try out the restaurant hunt on our app to see what's more to your liking.
📍 Bicho Malo, Serpentstraat 11, 9000 Ghent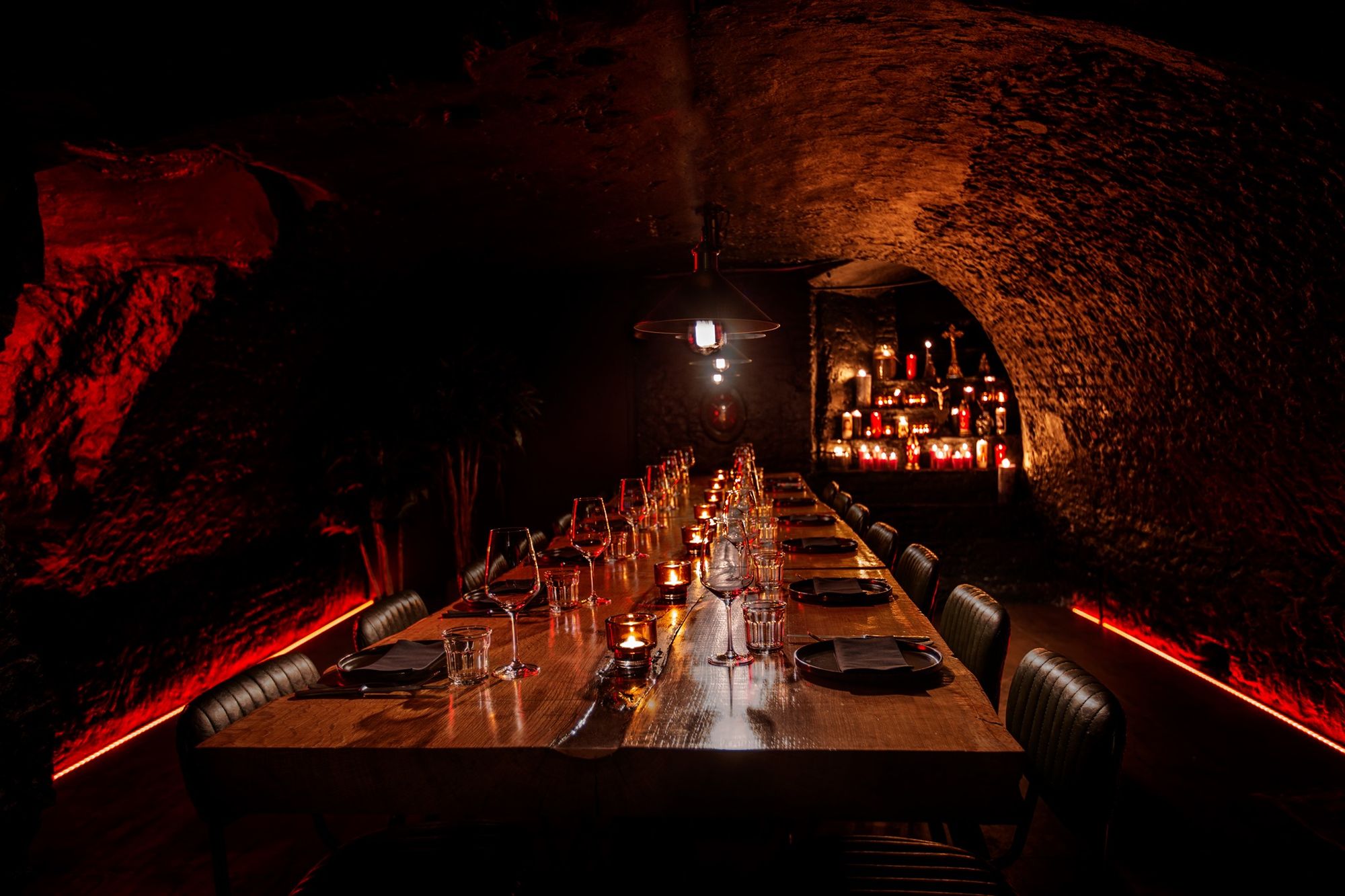 Ending in France with Je m'en fish
Sadly, all good things come to an end. But before we leave, there's time for just one last stop. France! Je m'en fish oozes with a love affair that's so typical for French people: fish and seafood. Even the view from their city-garden makes it feel like you're in a little French fishing town.
It's one of the first seafood bars in Ghent, and they serve you refreshing, and creative dishes to share with family and friends. All the products are fresh and sustainable and bought locally (where possible).
Another typical thing about the French and Je m'en fish: they have an extensive selection of wines, spirits, cocktails and moctails.
Thirsty? Hungry? Put it on your bucket list!
📍 Je m'en fish, Koophandelsplein 32, 9000 Ghent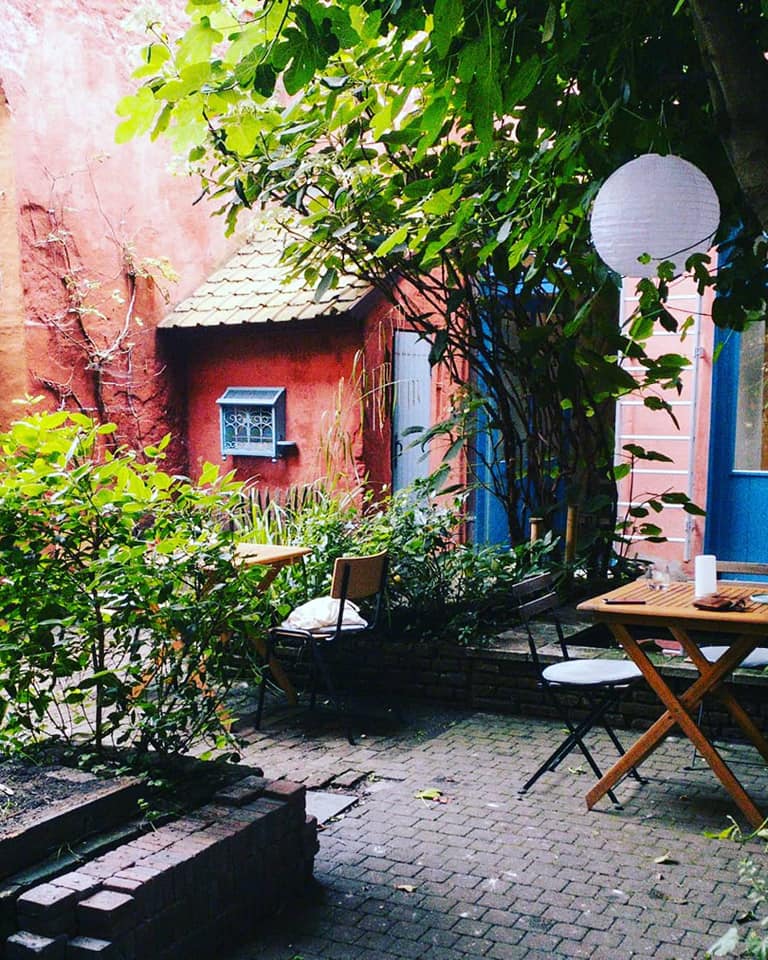 We hope you liked our trip around the world, but make sure to create your own itinerary with our restaurant hunt! Don't forget that by adding restaurants to your bucket list or to your favourites, our algorithm will know you better, and will give you better suggestions.
Bon Voyage!