Meat lovers, be prepared! We've put together a list of grill restaurants where carnivores will feel right at home. Think of top quality meats that are matured and prepared perfectly. Irish Angus, Châteaubriand, rubia gallega, Tomahawk, ... are just some of the delicious pieces you will find on their menus!
Elckerlijc, Maldegem
The secret ingredient at Elckerlijc? Passion! Passion for the fire and for the products. Grill master Peter De Clercq shows off his skills and knowledge. To start, you can feast on fine charcuterie. Then there is a wide choice of various breeds of beef with different preparation techniques. Lovers of dry-aged meat can also choose from about ten different breeds.  Enjoy delicious dishes in their unique surroundings and be surprised by the different flavours on your plate.
⁠📍 Kraailokerkweg 17, 9990 Maldegem
Don't want to forget this address? Add it to your bucketlist on our app!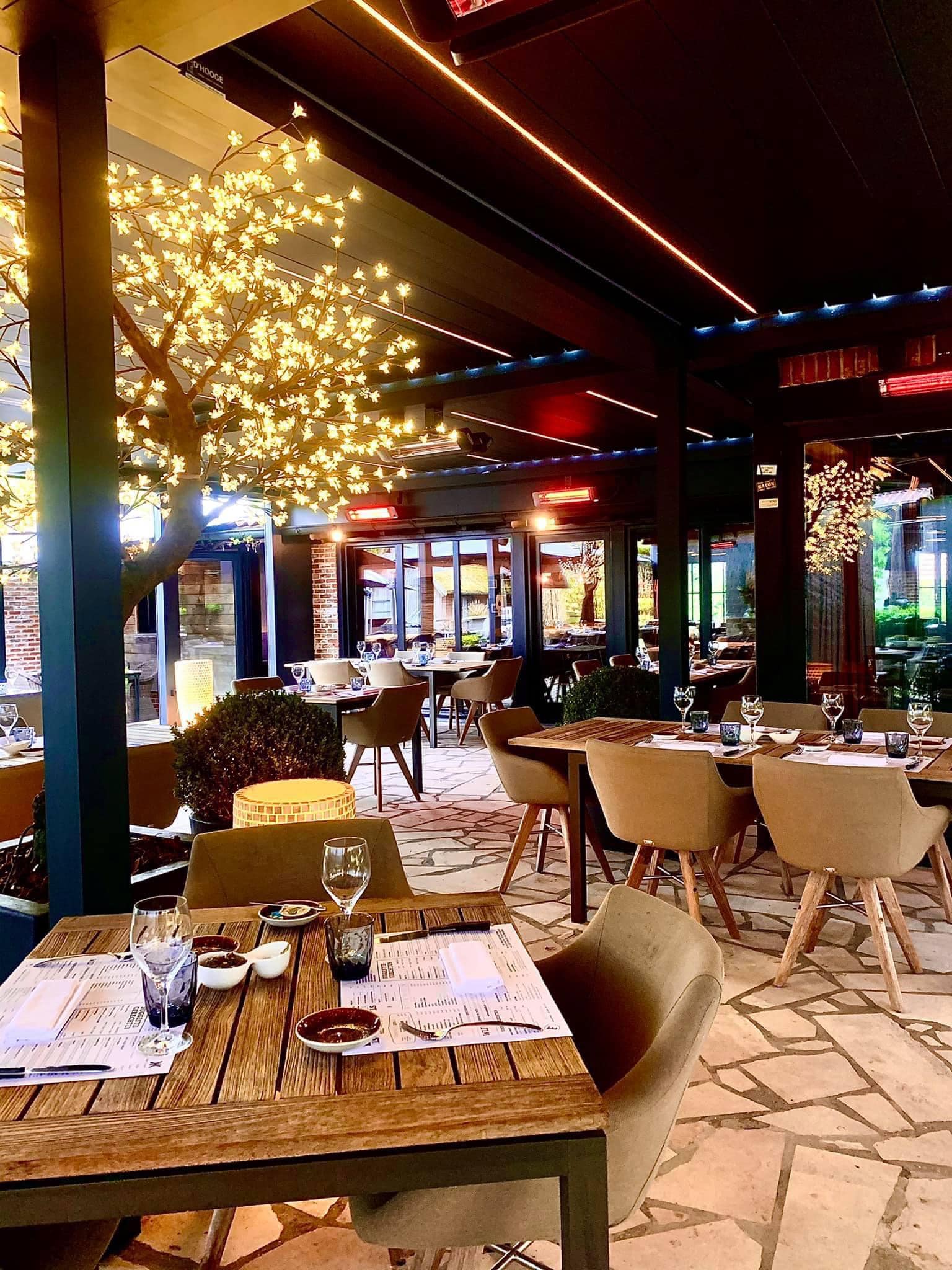 Colonel, Brussels
Located in the heart of the Louise district, in the centre of Brussels, Colonel offers warmth and authenticity in an elegant, stylish and contemporary setting. If you like eating meat, this is the place to be. It's a restaurant with French cuisine that specializes in matured or prestigious beef. The quality of the meats is superb, and the chef only accepts perfect cuisson before leaving the kitchen. Both cosy and modern, the Colonel tries to offer a pleasant combination for the eyes and the taste buds.
⁠📍 Rue Jean Stas 24, 1060 Bruxelles
Don't want to forget this address? Add it to your bucket list on our app!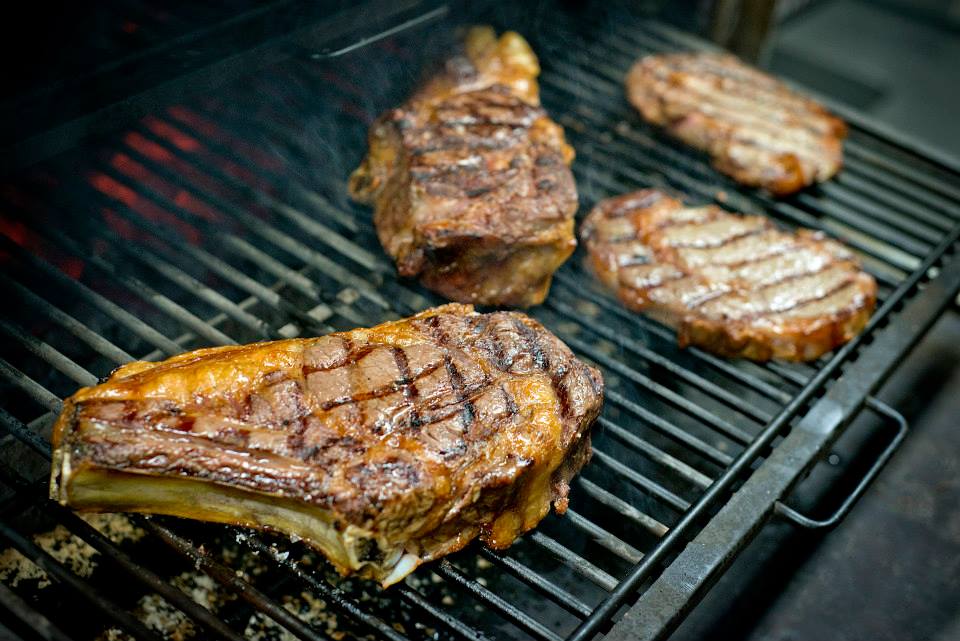 Butcher's Dining, Hove
The owners of Butcher's Dining have been running a successful butcher's shop for more than 25 years. A few years ago, they decided to add a restaurant to their repertoire. So, it's no coincidence that they know all the ways to please meat lovers. Besides a wide selection of entrecotes, you can also taste seasonal dishes. The meat comes straight from their Butcher's Bull spit or from the wood-fired ofyrs.
Don't want to forget this address? Add it to your bucket list on our app!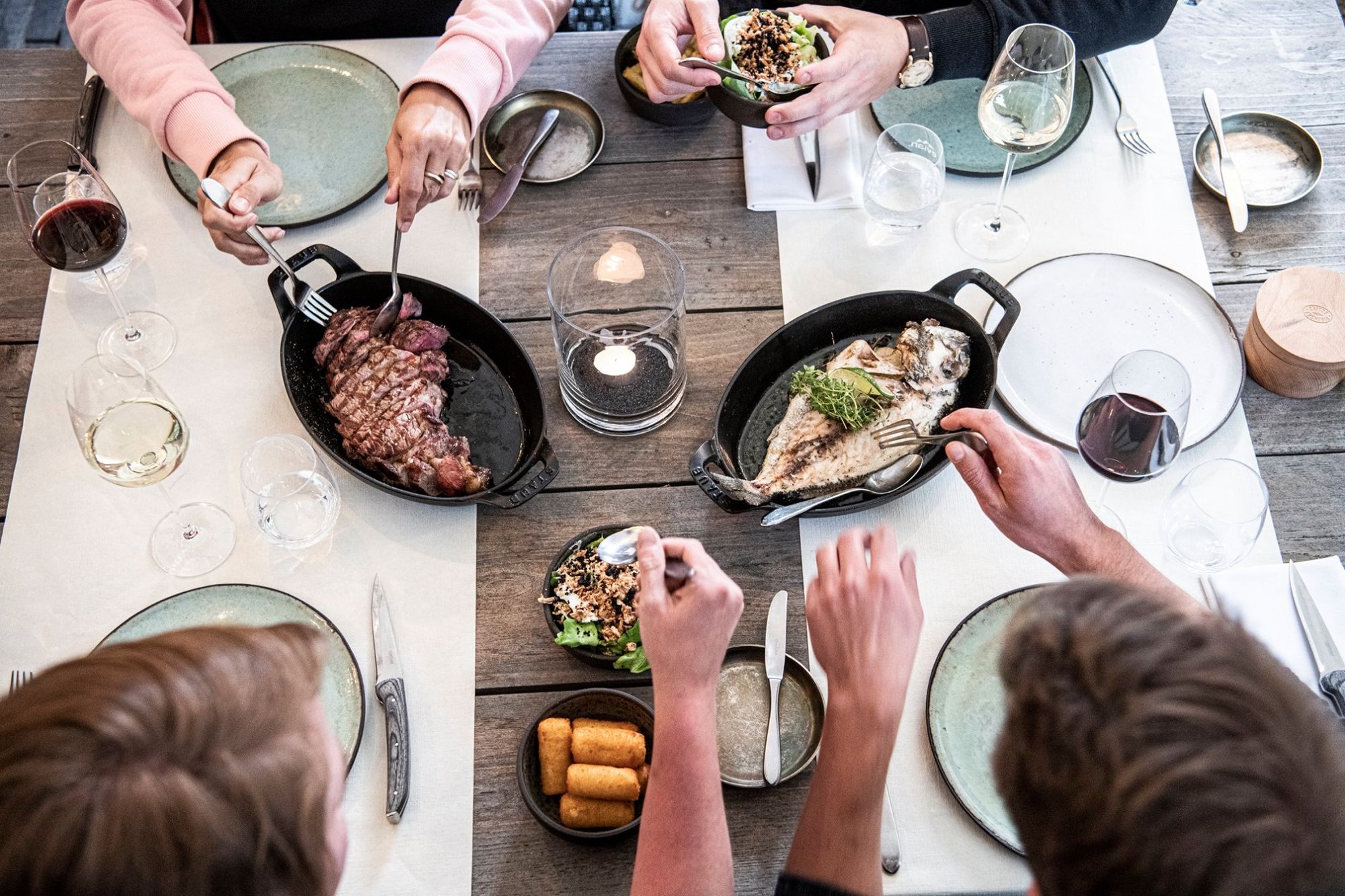 Black Smoke, Antwerpen
BBQ, BOOZE & ATTITUDE, those are the ingredients of black smoke! They mix American BBQ tradition with local influences for a "rock-your-socks-off BBQ experience."  You can choose for 'low & slow' dishes that are made on the wood-fired smokers, or 'hot & fast' dishes prepared on the unique Argentine parrilla grill.
Something to look forward to: from April onwards, you can also visit their rooftop bar. Go and enjoy the view of Antwerp city, with a drink in your hand!
📍 Boomgaardstraat 1, 2018 Antwerpen
Don't want to forget this address? Add it to your bucket list on our app!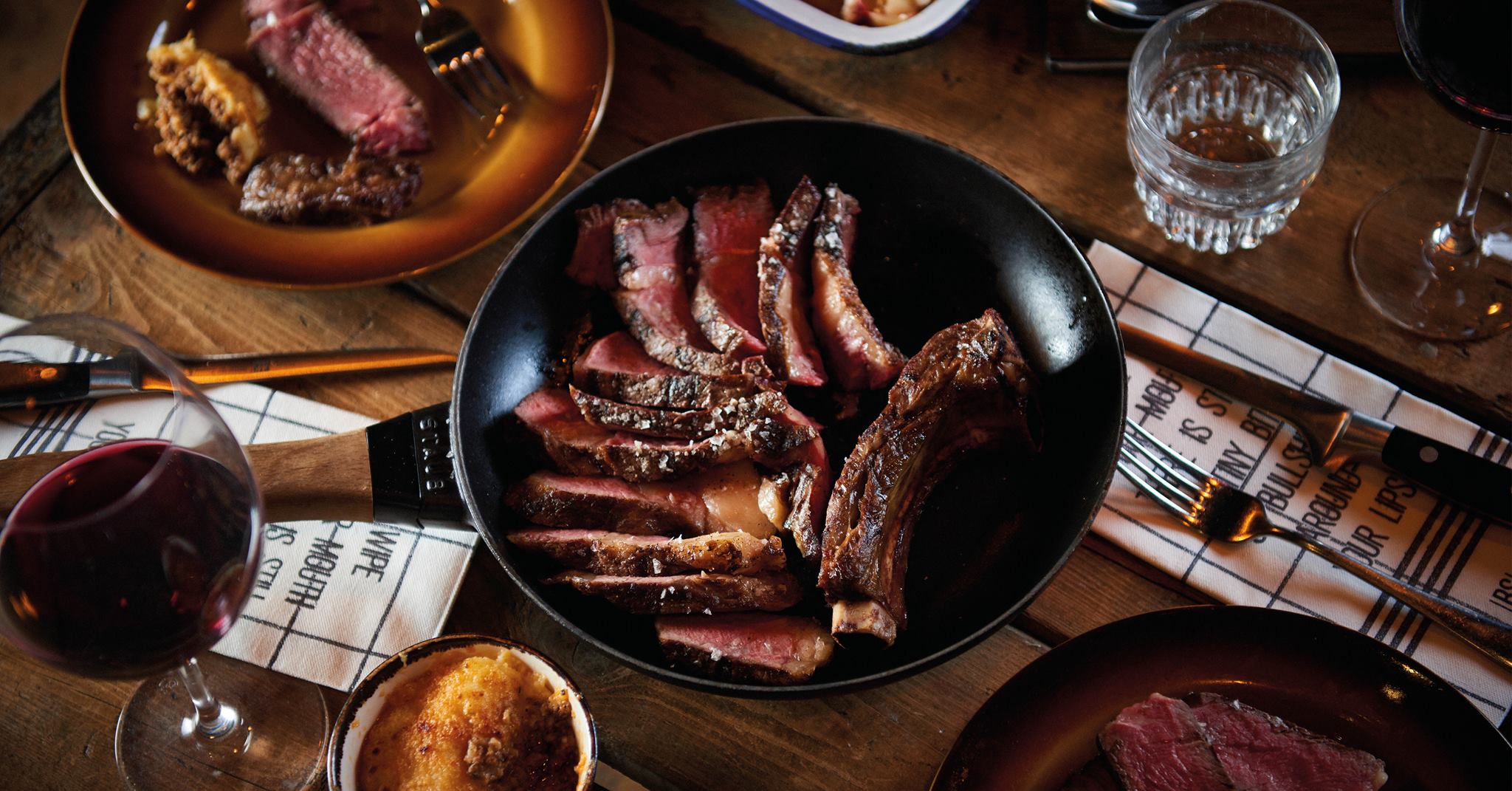 d'Entrecôte, Borgloon
D'entrecôte is another paradise for lovers of grilled meat and grilled fish. It oozes with authenticity, quality and conviviality. The team works mainly with Belgian white and blue beef, but also grill Scottish Black Angus entrecôte and other types of beef. Here you can enjoy a cosy lunch or an extensive dinner.
A nice extra? You can taste their own white or red Toro Loco house wine. Both wines are composed by them in Spain (Red) and France (White) to match the dishes they serve.
📍 Graethempoort 33, 3840 Borgloon
Don't want to forget this address? Add it to your bucket list on our app!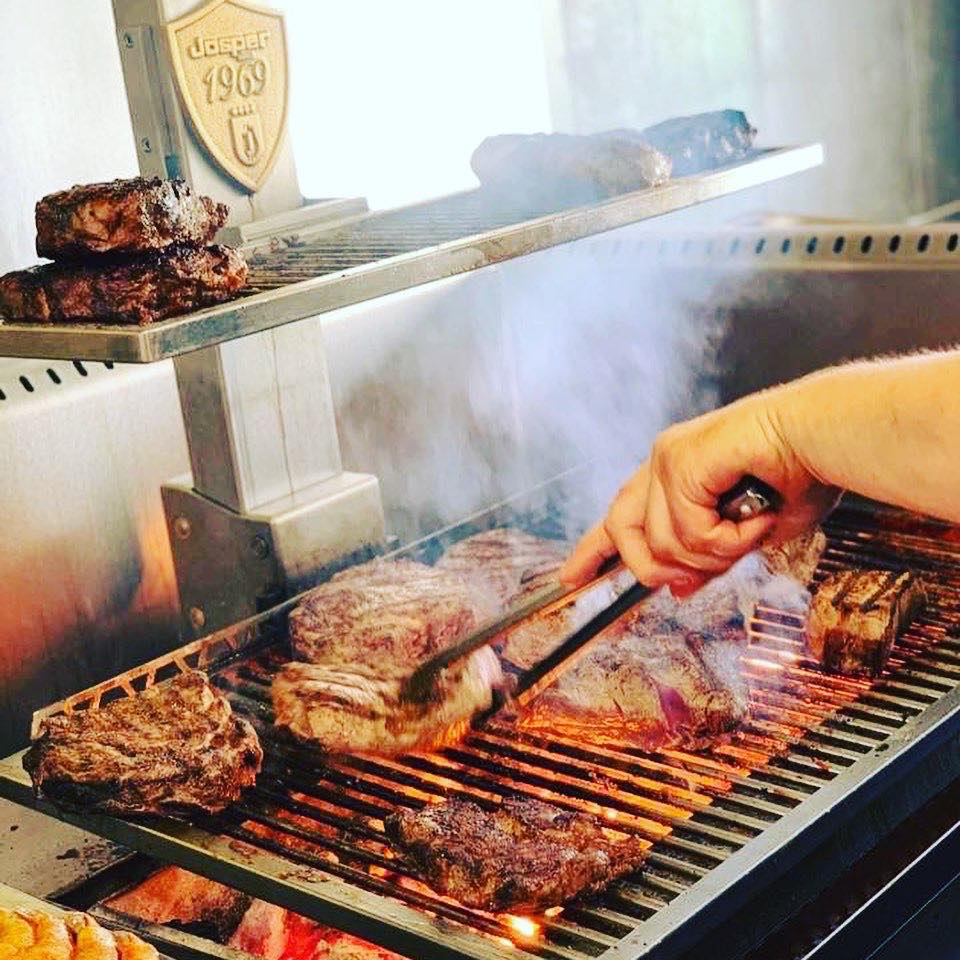 Wagyu grill, Durbuy
The name alone shows this is a place for real meat lovers. It's located in the famous hotel Le Sanglier des Ardennes. None other than Wout Bru came up with the unique concept: enjoy extraordinary meals that are prepared like works of art, colourful, and fragrant. Composed of the best fresh ingredients, they perfectly enhance grilled meat and fish.
Fun fact: The grill on which these dishes are prepared is visible from the dining room, so you can observe the magic that takes place in the kitchen.
📍 Rue du Comte Théodule d'Ursel 14, 6940 Durbuy
Don't want to forget this address? Add it to your bucket list on our app!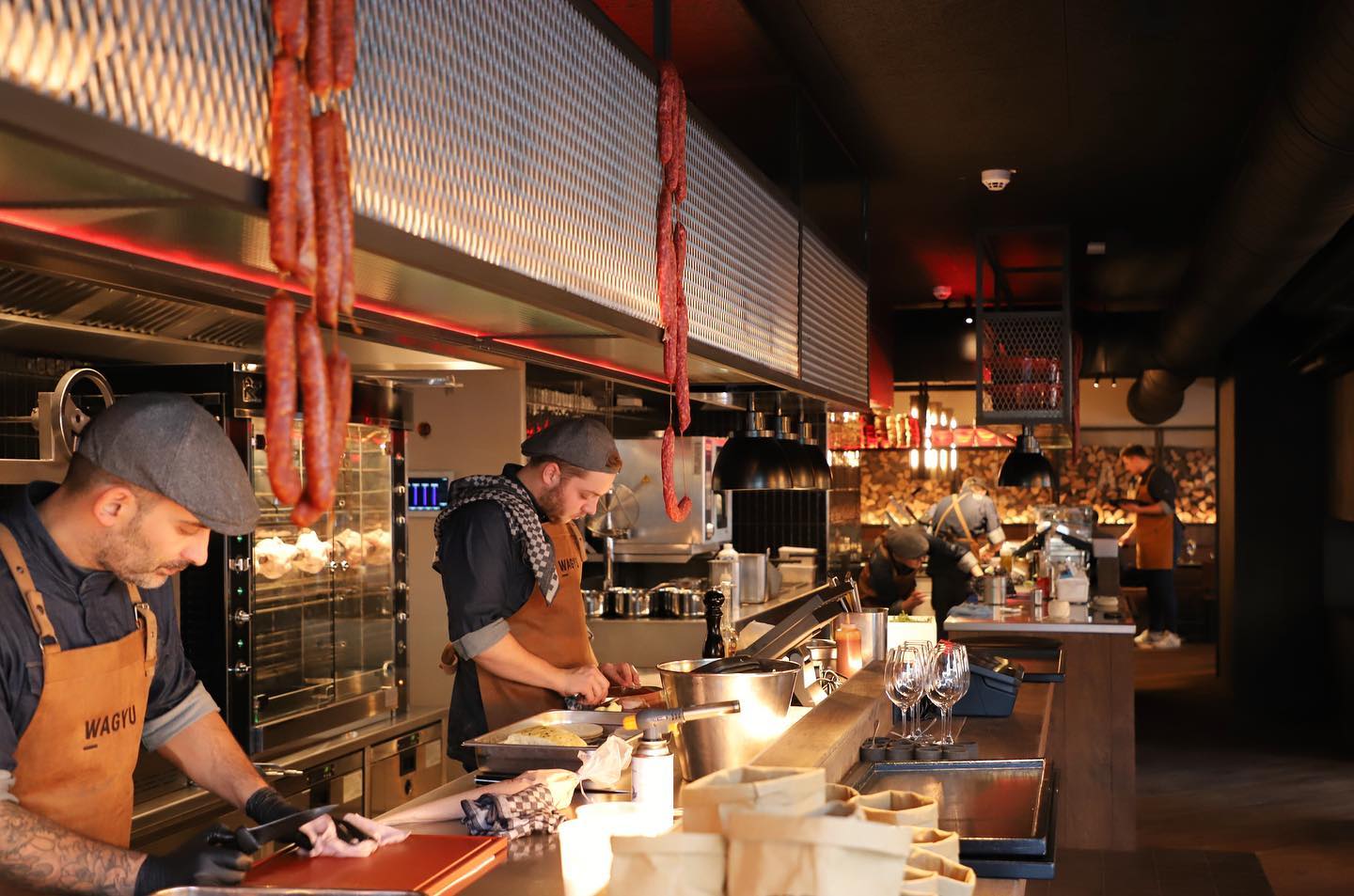 Not completely satisfied yet? Do you want more restaurants like this? Then go to our app and search the inspiration lists.
Make sure to also save your favourite restaurants on this list! This way, the app will get to know you better, and will recommend more restaurants that suit you (a.k.a. serious meat lover restaurants!).