In addition to its many monuments, beautiful parks, and great stores, there are also many wonderful restaurants to discover in our capital city. Looking for a place to eat with the kids or rather a quick lunch? Or do you prefer a long dinner? You will certainly find something you like on this awesome list of newbies!
Heaven between two buns at Bikette, Brussels
At Bikette, the concept is very simple: Burgers! There are three hamburgers on the menu, which you can complete with different kinds of cheese or a slice of bacon. They make their own brioche bread using a family recipe, choose quality meat, and for their fries they use potatoes from Brussels farmers. Everything to prepare the best burger possible!

Say yes to the best burger possible! Add it to your bucket list on our app!
📍 Bikette - Rue du Bailli 30, 1000 Bruxelles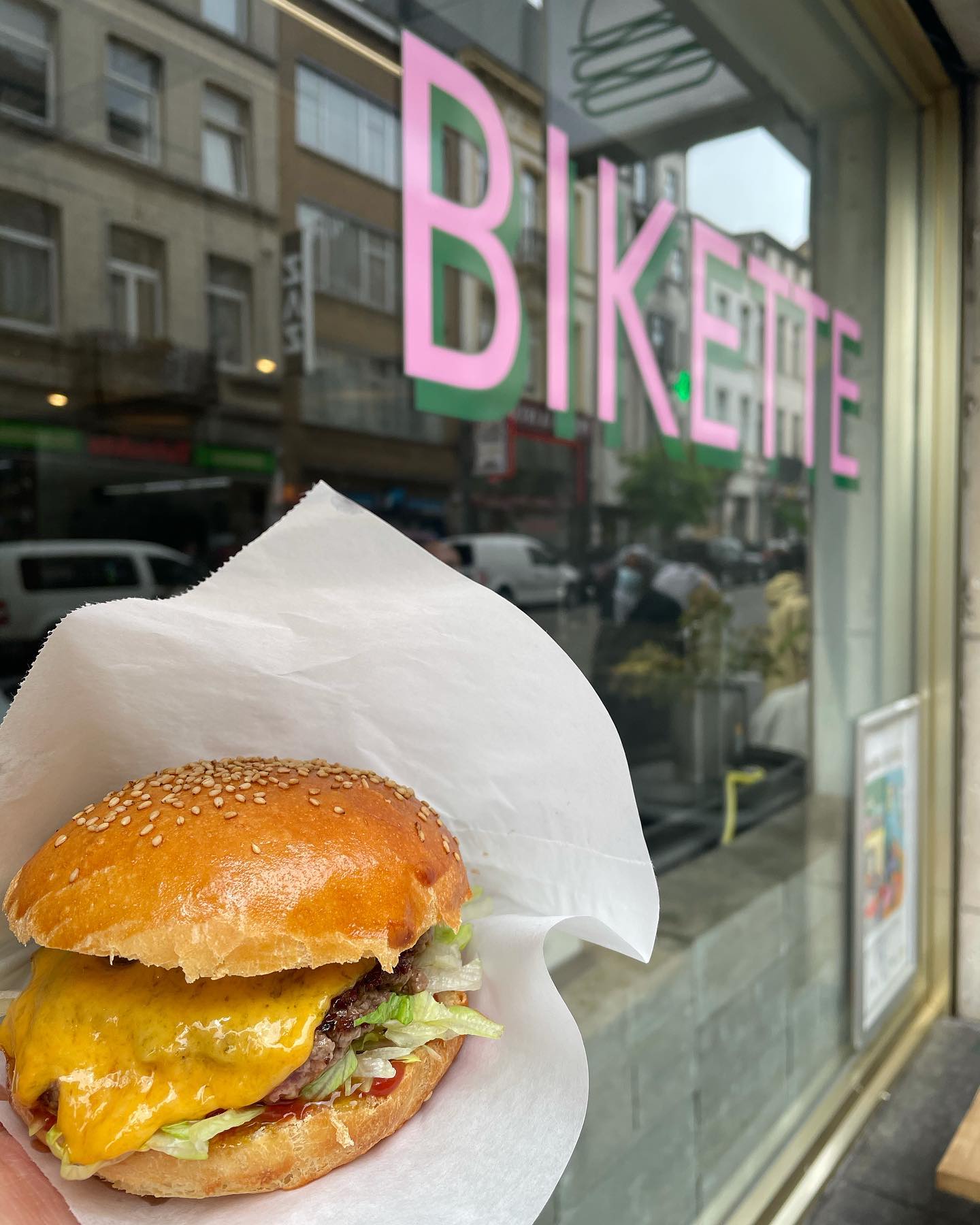 Love at first bite at Albert, Brussels
Albert is located on the 5th floor of the royal library, where you can enjoy a wonderful panoramic view of the capital. They serve breakfast, lunch, and afternoon delights, with delicious dishes: chicory 'tartin' with goat cheese cream, lemon cardamom cakes, or slow cooked sirloin steak 'Txogitxu' with kale, kombu and fondant potato. Besides an awesome view, and delicious food, in summer you'll find cultural events, and a series of outdoor concerts at their rooftop terrace.
Cool fact: the menu is created in collaboration with farmers and producers around Brussels which ensures an organic and natural farm-to-fork experience, resulting in high-quality, fresh, and local products.

Want to remember this when summer hits? Add it to your bucket list on our app!
📍 Albert - Kunstberg 28, 1000 Brussel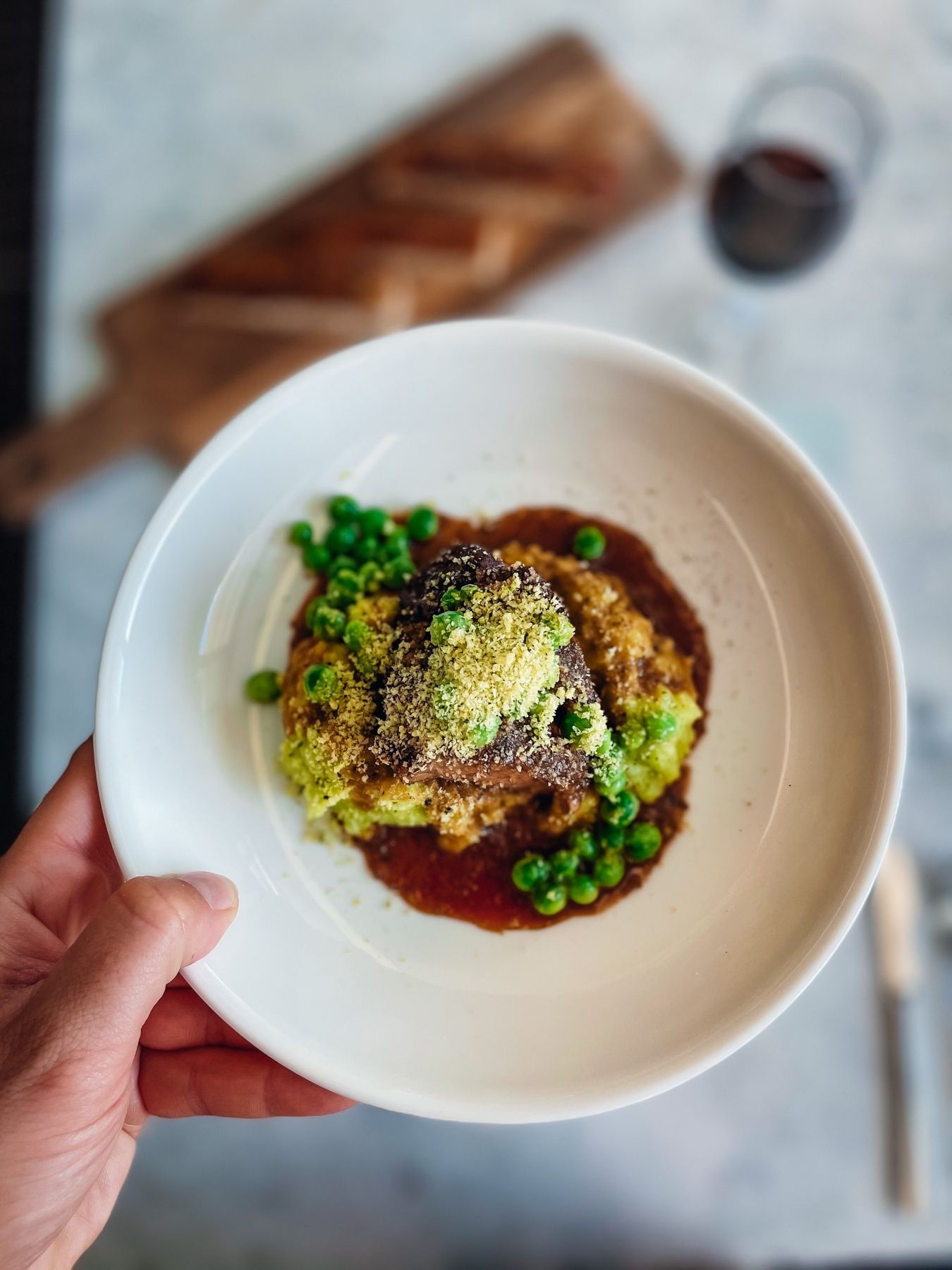 Pasta la vista at Frasca, Elsene
Frasca brings Italy to the heart of Brussels! It is a delicatessen and wine shop that also serves you traditional Italian food in the restaurant. Their homemade pastas, fettuccine, pappardelle, rigatoni and other types are made every morning. Discover unique products in their shop from cheese to natural wine. Or drop by for a workshop to learn how to make fresh pasta yourself!
Want to discover regional, and seasonal Italian dishes? Add it to your bucket list on our app!

📍 Frasca - Florencestraat 21, 1050 Elsene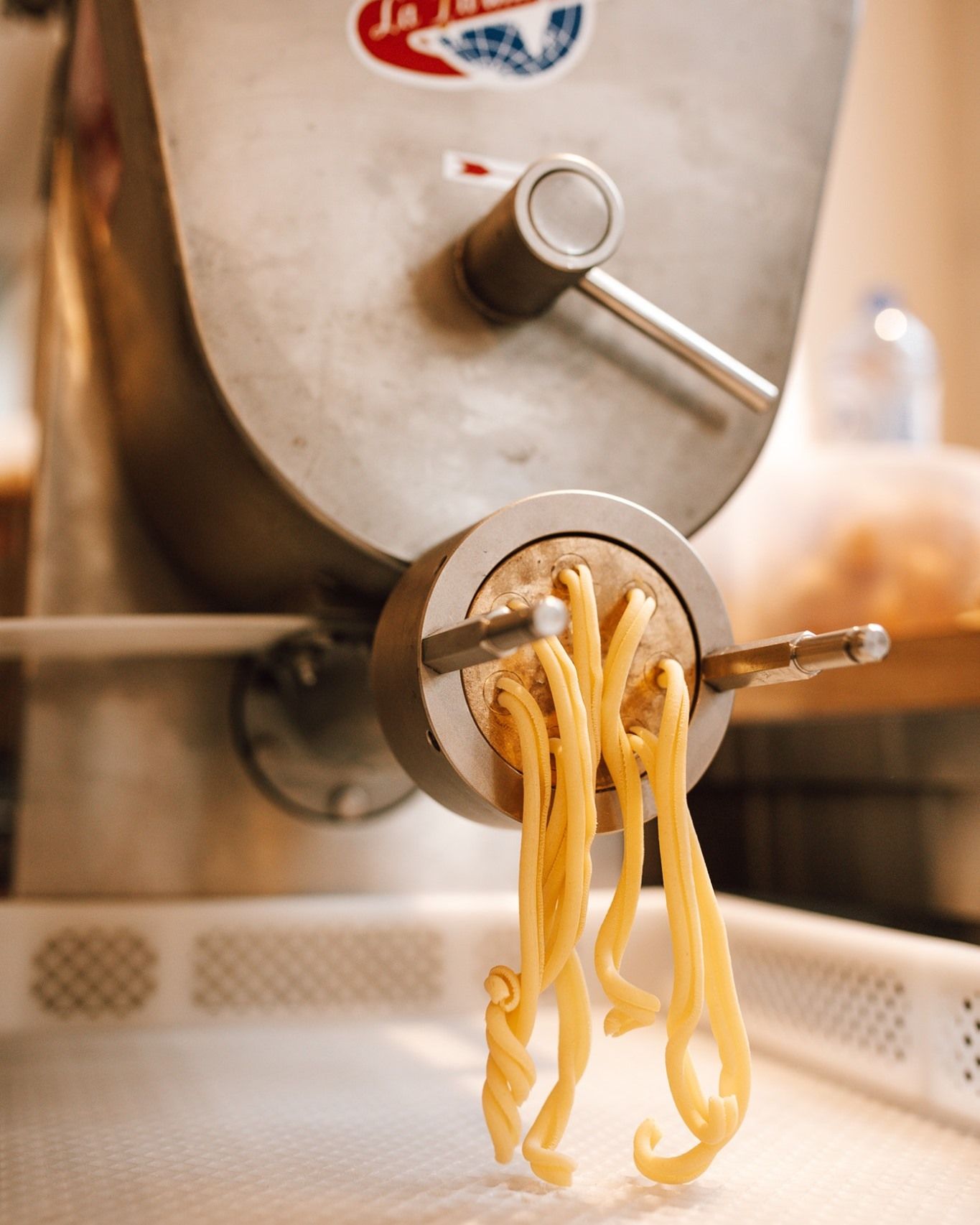 Live, love & eat at Mêzon, Uccle
We know, as a parent, that you love your kid! But sometimes you just want to enjoy a nice meal in a restaurant without your child pulling at you from every direction. We present to you: Mêzon! While you enjoy your meal with other grown-ups, the children can have fun in a separate play area. Moreover, they also organize activities for the children, and have an adapted menu that is completely child-proof. But don't worry, Mêzon still guarantees quality, tasty, and substantial cuisine, which makes for some surprising results on your plate.
An ecological, child-friendly restaurant with quality cuisine? We're definitely adding it to our bucket list on our app

📍 Mêzon - Sint-Jobsesteenweg 388, 1180 Ukkel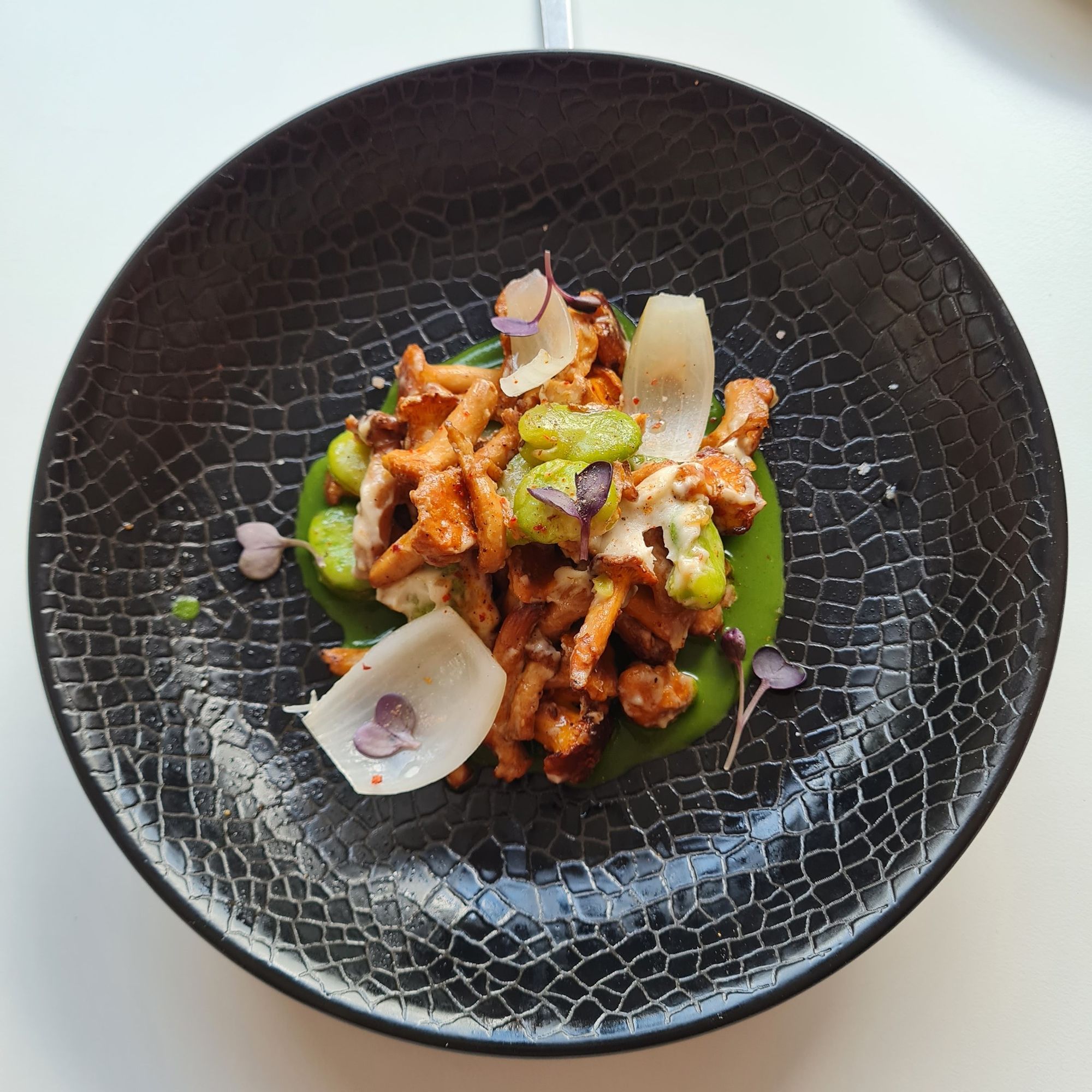 Sugar, spice, and everything nice at Met plaizier, Uccle
Met Plaizier is a place that works around 3 pillars: tasty food, a store with cool brands, and a coffee society. It is run by talented locals making sure you can enjoy a delicious brunch or lunch, with their focaccia of the week, tuna sandwich, and homemade lemonade. After a delicious meal, you can browse around in the concept store where they sell exclusively Belgian and European goodies, from deco to fashion and cosmetics.

Do you want to remember this address? Add it to your bucket list on our app!
📍Met plaizier - Waterloosesteenweg 925, 1180 Ukkel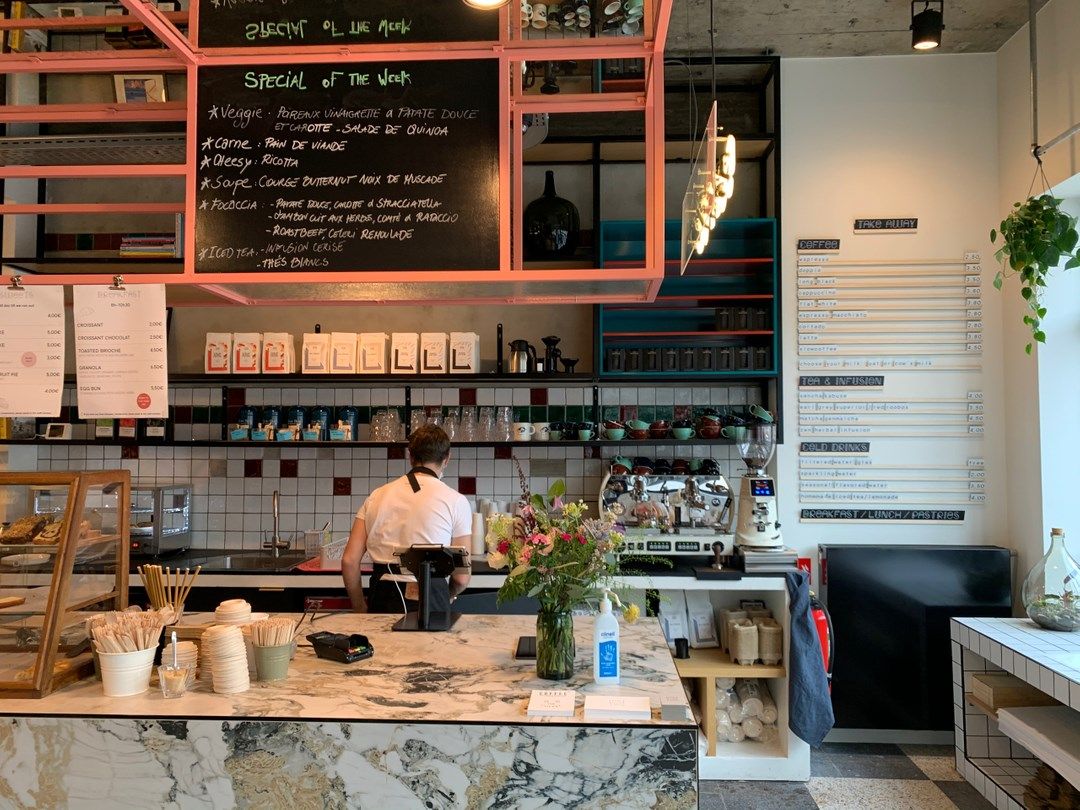 Hummus where the heart is at Habibi, Elsene
At Habibi, you will find yourself in middle-eastern spheres with traditional Lebanese food based on secret family recipes. You share these delicious dishes with your table, such as smoked humus, cabbage stuffed with freekeh risotto, Zaatar Herve croquettes, and a potato flower.
Sounds delicious, right? Then add it to your bucket list on our app!
📍Habibi - Baljuwstraat 38, 1050 Elsene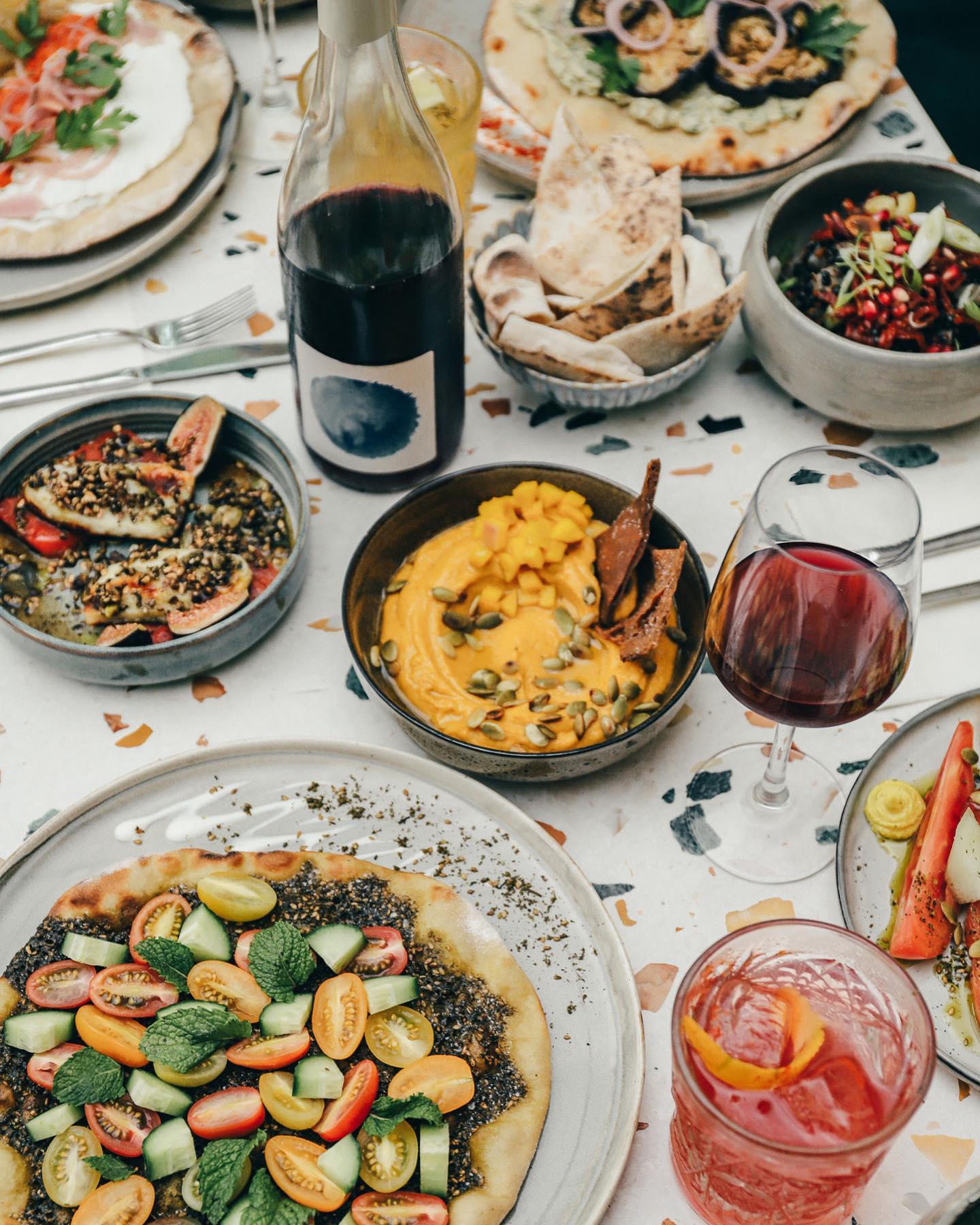 Let's drink about it at Bagheera, Uccle
At Bagheera, you'll discover a jungle of flavours. Think sharing plates and exciting cocktails! Behind a large marble bar you experience the fascinating world of mixology, while the kitchen serves you wonderful dishes such as roasted sea bass entrecôte with mashed peas and artichoke barigoule or smoked cheeseburger from Black Angus with bacon and cheddar. All this while enjoying their impressive interior, and an exciting, festive atmosphere.
You want a night out like this? Add it to your bucket list on our app!⁠
📍 Bagheera - Waterloosesteenweg 782, 1180 Uccle                                                    
In pizza we crust at Monella, Elsene
Monella is an Italian street-food concept: bomba fritta and panzerotto fritta are on the menu, but the star of the show is pizza fritta. This is a pizza dough baked in oil, yet very airy in consistency, topped with seasonal and - of course - quality products. Everything is prepared entirely according to traditional Italian methods.
Don't want to forget this address? Add it to your bucket list on our app!⁠
📍 Monella - Elsensesteenweg 347, 1050 Elsene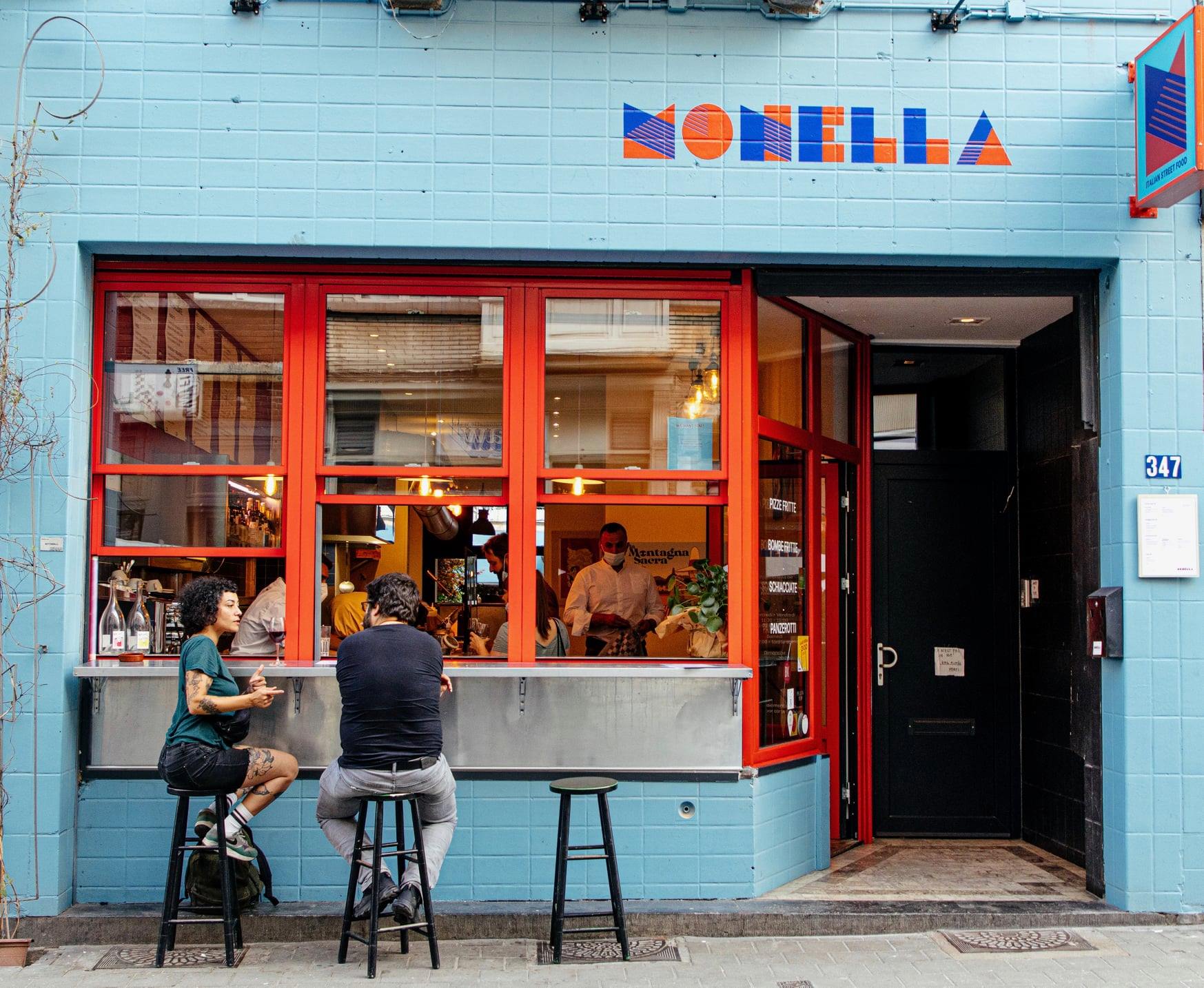 Not completely satisfied yet? Do you want more restaurants like this? Then go to our app and search the inspiration lists.
Make sure to also save your favourite restaurants on this list! This way, the app will get to know you better, and will recommend more restaurants that suit you.